Go Beyond HRTF
Use fully-featured spatial audio attuned to the physical attributes of your in-game geometry. Combine accurate occlusion, reflection, reverb and HRTF effects for natural sounding immersion.
Simplify spatial audio design
Easy to implement and deploy for all major audio engines, game engines and platforms. Tweak high level parameters to optimize immersion and performance quickly and easily.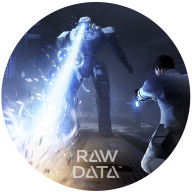 Tailor Fidelity
Exercise full control over spatial effects - from fully automatic physical sound simulation, to unique handcrafted tuning and everything in-between.